about Analog board...self maintainance
If you open a box of ColorClassic, Caution;open before off the AC power outlet then wait 10 minets. First back panel open and remove main logic board. Its components that are sensitive to static electricity. Using a TORX screwdriver (available from many sources for cracking your Mac open, or cut the handle of the security kit screwdriver back about 1/2"), loosen and remove the 4 screws on the back of the computer. Dangerous analog boad area, yet High Voltage and any capaciters keep High Volt. Remove connecter back of picture tube(box) and any...
If you don't think you can handle it, get a professional.
---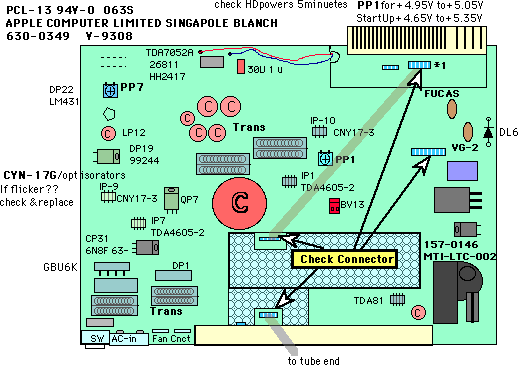 Sealded cover surface and back, yet remove its, then clean and check connnecter.

---
This section fine tune your monitor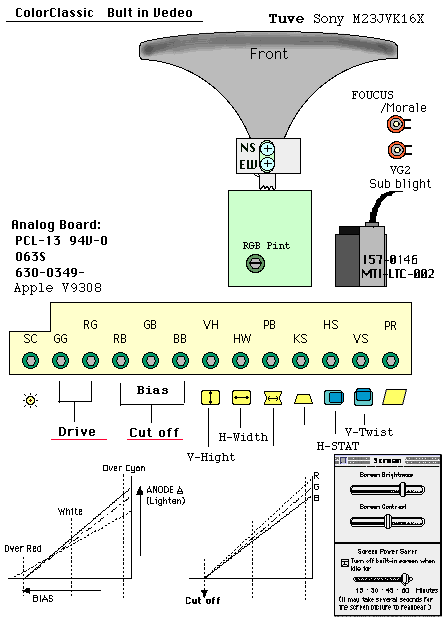 ---
ANALOG BOARD
BACK ANA-BOARD
ADJUST-COLOR
SETTING A YOLK
COOL THE MAC
Boost CC
---